Thousands of heart-centered entrepreneurs have found this sales training INVALUABLE and many credit our course as the cornerstone to their success.
Make more money doing what you love
Increase your income and your time and money freedom
Serve more clients with your gifts and talents
Dissolve any fear or resistance to selling
Feel more confident, ask for what your worth
Have clients easily invest in your services at a HIGH level.
The Conversations That Close Online Sales Training Program Includes:
A Turn-Key Powerful 7 Step Sales System with 7 powerful, easily downloadable audio Mp3 sales training modules (complete the program and be ready to succeed in just 1 week)
Selling is Serving, Mind-set tools to increase your financial prosperity!
Listen to a LIVE Sales Call in ACTION. (Pre-Recorded)
Digital Course Work Book, Sales Scripts and 7 Step Sales System Outline
A Written and Scripted WINNING Sales Pitch Template (use this template for your unique product, program, or service)
A Formatted Client Questionnaire and Enrollment Form (you can format and use for your unique product, program or service)
A client satisfaction and money back guarantee.

PLUS... Learn How To Start the Sales Conversation!
(This can make or break the sale!) And the BEST Sales Questions to ask (scripted)! So your PRE-QUALIFIED clients BUY, on the SPOT!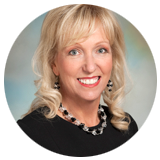 "If you want to learn how to sell from the heart and become masterful in the art of closing, I highly recommend working with these sales masters!"
— Peggy McColl, New York Times Best Selling Author, Internationally recognized Speaker & Mentor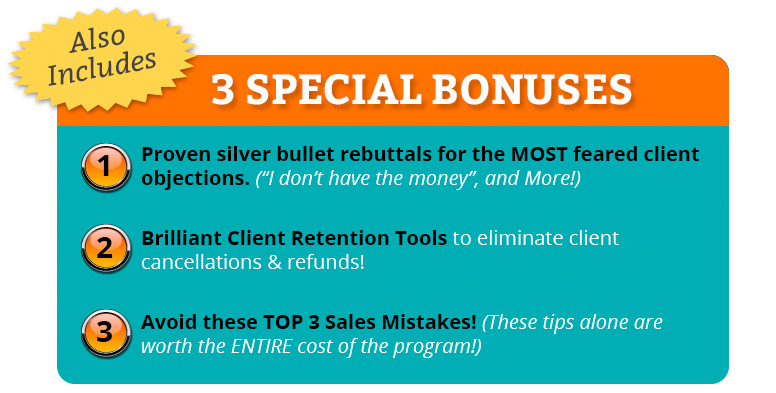 "Conversations That Close was directly responsible for me making my first million dollars...but more than that, it gave me the confidence as a teacher to know that what I was offering was really valuable. If you're considering the program, stop considering and join immediately, because your clients NEED what you have to offer."
Mastin Kipp, Founder of The Daily Love
This Highly Effective Sales Program Has Helped Generate Millions of Dollars and it is
NOW available to YOU!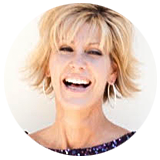 "CTC is a brilliant sales program! Before CTC I was struggling with getting new clients but after learning this system I have a phenomenal client friendly formula that enabled me to increase my practice 5-fold. What I love about CTC is that it's logical, simple and service based. This method allows me to stay in my heart, never feeling salesy. Thank you! I am so grateful for your masterful guidance – it's changed my life."
— Sherri Nickols, Los Angeles, Life Coach & Author of Sexy and Sparkling After 40"


The Highest Sales Expertise at an Incredible Value
The materials in this program have been appraised at between $6,000 and $8,000 to receive the equivalent sales consulting, sales copy writing and sales training.
"Conversations That Close" is designed to help you achieve massive sales success in less time, with less effort. It's time to finally BREAK FREE and receive the highest sales expertise, specifically designed for the heart-centered entrepreneur with simply...
Register now with one easy payment of $2,997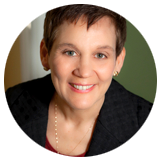 I have generated over $400,000 worth of income!
"I was a beginner at sales, to say the least. I used to have trouble even getting people to enroll in $39.00 programs. Now, my last client invested around $25,000! Since taking "Conversations That Close" I have generated over $400,000 worth of income doing what I love! If you are serious about being a success, this course is a must."
— Felicia Searcy, Nashville, TN


If you REALLY start selling with ease, and you increase the total number of clients you enroll by 10%, 20% 30% or more, what would that be worth to you business?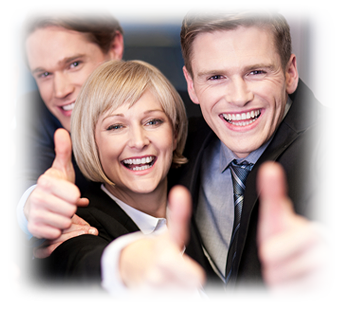 Now imagine you increase those numbers over a ten your period? What's that total amount? Really do the math, for many companies it's well over a million dollars. We have found that people who invest in "Conversations That Close" see measurable results immediately with a 10-30% increase in sales on average. Plus, they are FOREVER grateful and feel this training was THE BEST investment they could have ever made in their business!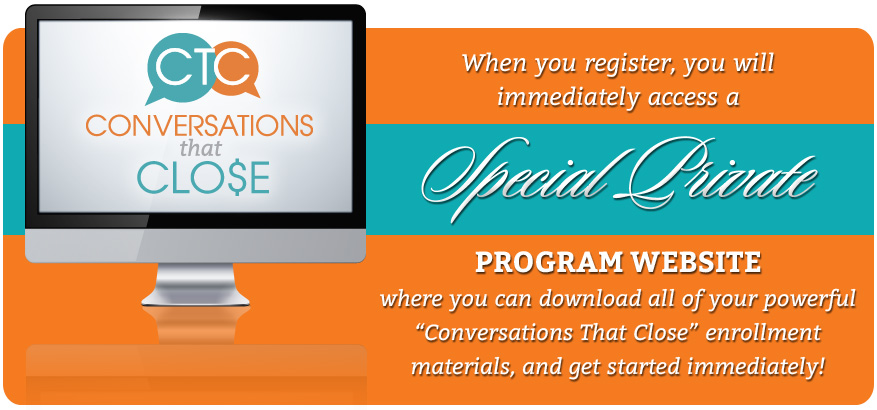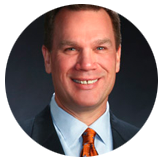 "I was already good at sales, but using the "Conversations That Close Sales System," I am now closing 3 times as many clients as before! This sales system took me from a "sales mentality" to really connecting with my prospects. Now, I am better connected, and provide a better service. One of the BEST decisions I ever made for my business, my success, and my family was saying YES to this program, I hope you do the same!"
— Mark McAulifee, Kansas City, MO


Never go through a sales moment again feeling stuck. Start today and feel CONFIDENT, Empowered, and Supported!
We've got your back!
We believe in you, and our system REALLY WORKS!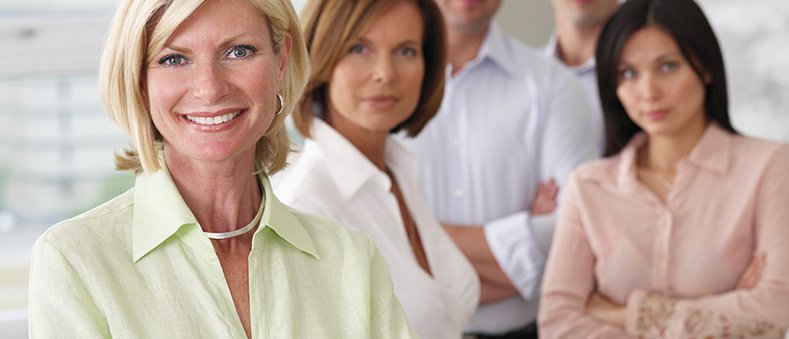 Discover step-by-step
exactly

what we've done to sell over $50 million dollars in programs and services over the past 7 years!
You CAN double your income potential in just 7 days.
This is NOT for EVERYONE!
This system is specifically designed for heart-centered, difference-makers!

Meet the Co-Founders of the Institute For Sales Mastery and your expert faculty!
Conversations That Close is dedicated to training and supporting purpose-driven, difference-makers to sell with greater ease and achieve extraordinary results! Thousands of entrepreneurs worldwide are using "CTC" (The Conversations That Close Online Program) to create exceptional sales success!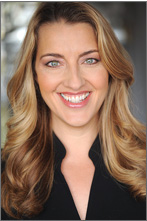 Jennifer Jimenez
is a sales coach and consultant for small AND multi-million dollar companies, helping them achieve extraordinary sales success. Jennifer is a top sales trainer and coach for The Life Mastery Institute. She also owns a highly successful health and wellness coaching business herself, serving families worldwide, with a special division helping inner city families in greater Los Angeles. A professional speaker, author and professional dancer, Jennifer is most proud of her marriage to her Soul Mate of 18 years and being Mom to 3 healthy children.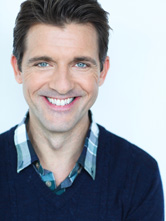 Rich Boggs
is a highly successful serial entrepreneur, specializing in building and running million dollar sales organizations. Rich owns Wingspan Consulting, a successful sales coaching and business consulting firm. Rich is the sales director for LifeSOULutions, and also an expert faculty member of the Life Mastery Institute. A certified pilot, and marathon runner, Rich is most proud of his marriage to his high-school sweetheart of 19 years and being Dad to 2 healthy children.
With a combined 40 years of sales expertise, and having sold over 40 million dollars worth of programs and services, Jennifer and Rich co-founded Conversations That Close to support heart centered entrepreneurs worldwide. With their proven and powerful system for greater sales success, you will love their fun, playful and inspiring approach the art of "Selling Is Serving!"
Register now with one easy payment of $2,997




If you have any questions about this program or enrolling please feel free to email us at clientcare@conversationsthatclose.com